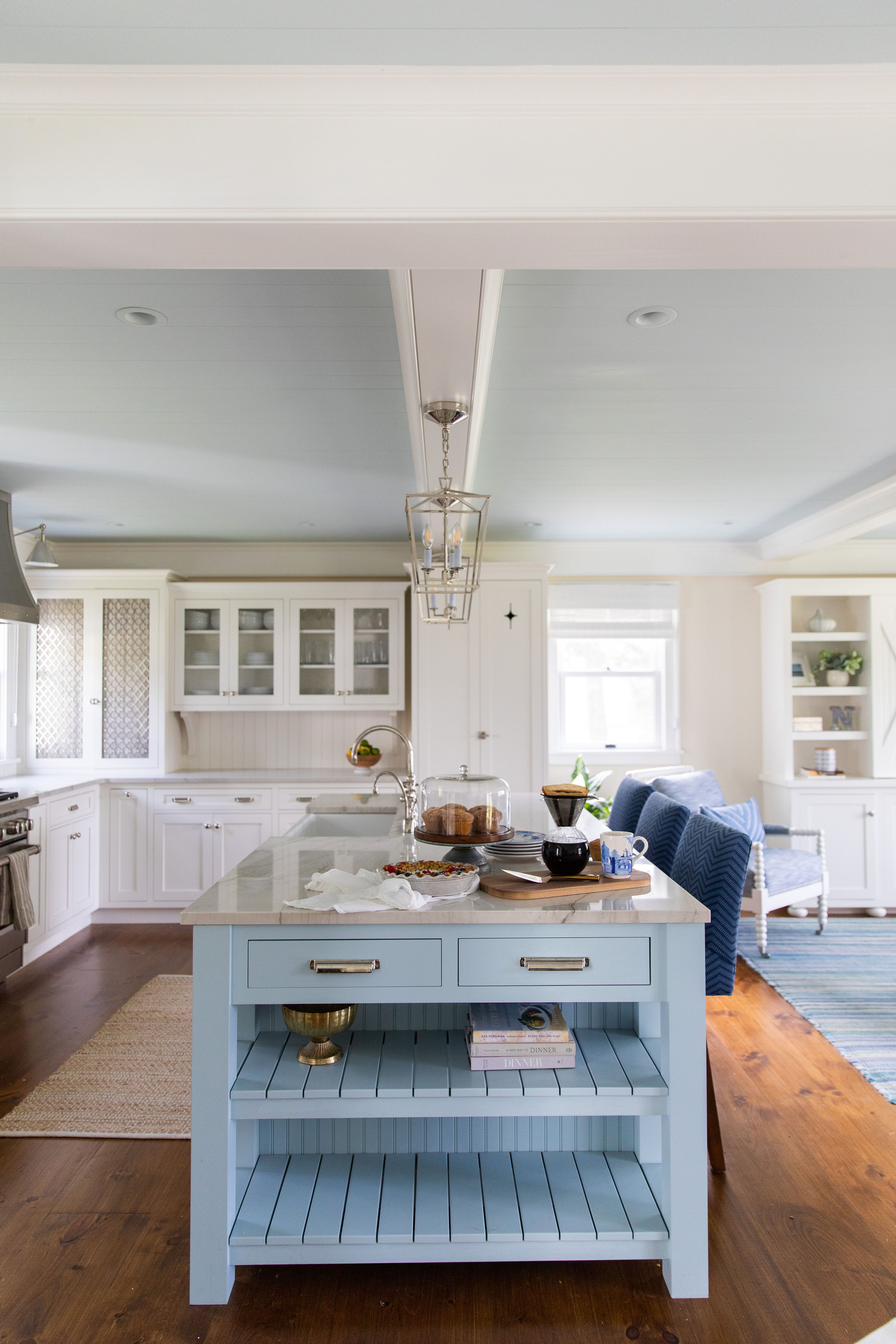 New Old Cottage
Our clients came to us wanting help to design a new guest cottage on their lakeside property. They, of course, wanted it to be comfortable for guests, but they wanted the cottage's footprint to be kept as small as possible while including as much storage as possible. That meant using every space creatively, finding smart ways to tuck storage in anywhere and everywhere we could and making sure not a single square foot of space was wasted.
In terms of the style, our clients wanted the cottage - and the kitchen in particular - to look as if it were put together over time What we ended up with is a sweet little guest cottage that sleeps eight, feels light, bright and airy throughout and looks delightfully ageless!
Outside, we played up the "timeless" theme with simple-but-charming architecture and details. Three lantern-style light fixtures and a coat of teal paint on the double doors feel fresh but still classic enough to feel just a little bit quaint.