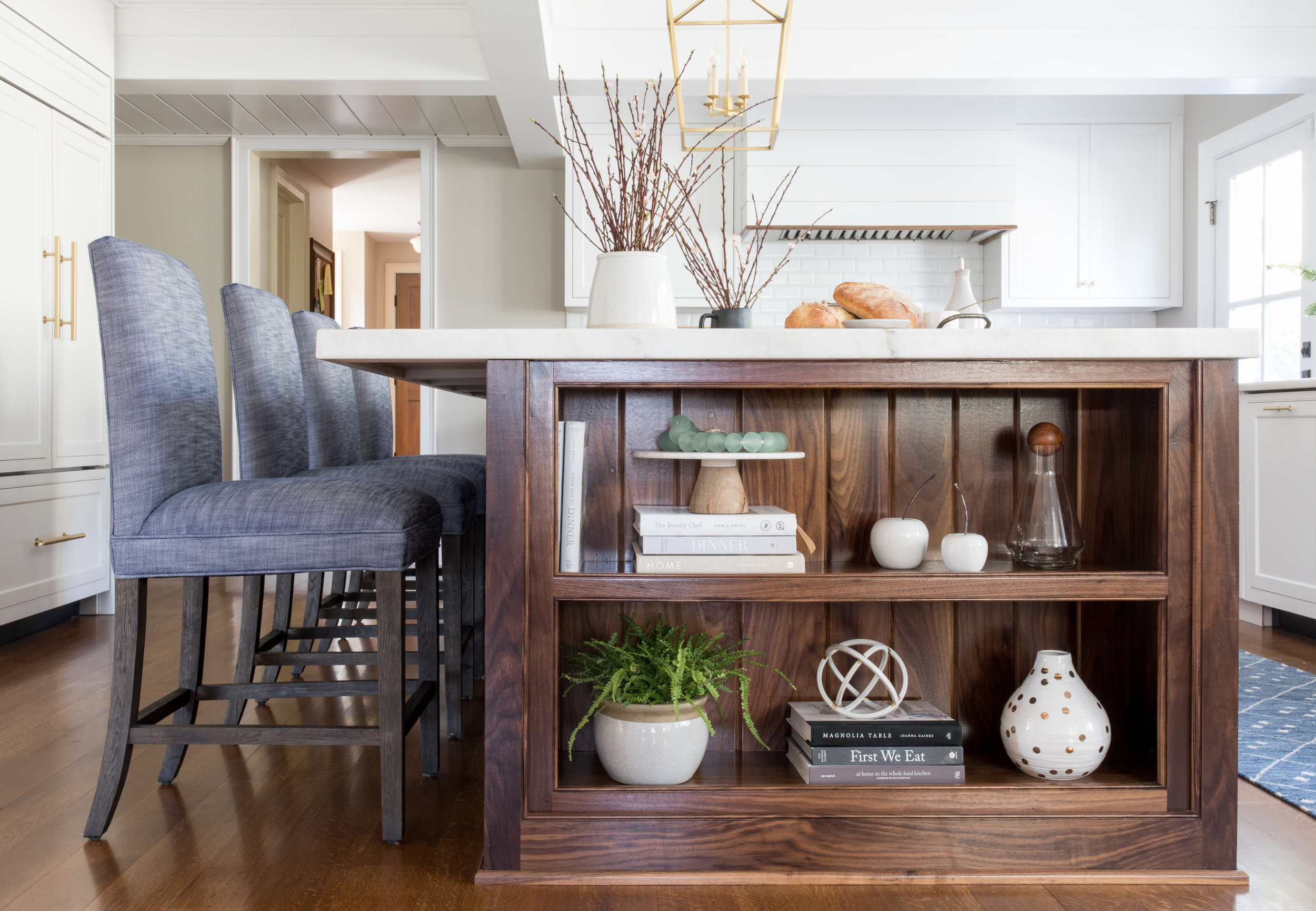 VILLAGE CHARMER
We significantly expanded this 1900's Skaneateles Village homes kitchen.
We added on a historically appropriate addition to the existing dark and dated kitchen to expand the living space to 3 times the current kitchen size. In this space, we included a large center island, eating nook, wine storage, bar area, and sitting area. Bringing in as much light as possible was key in creating this light and bright space.
Our aesthetic goal: was to bring in modern classic elements but keeping it in keeping with the rest of the house. Our palette included lots of whites and natural woods with light tans, navy, and creams that are highlighting with brass and texture from the shiplap.